Seeing Clearly with Contact Lenses
Glasses can be a great accessory, but they're not for everyone all the time. Contact lenses are an excellent alternative for people who don't want to wear glasses every day.
It might not be a glasses-free fashion statement you're after. Maybe you want to go for a run without spectacles slipping down your nose. Or perhaps you're tired of rain or snow splashing on your lenses and fogging them up. Whatever it is, we can help you make the switch to contact lenses.
Contact lenses are a medical device, and they need to be prescribed by an optometrist. Since these refractive lenses are worn on the surface of the eye, fit and comfort are paramount.
Many of our optometrists have a keen interest in contact lens fittings and would love to help you find the lenses that work for you. So please book your contact lens consultation and fitting today.

Getting Your Prescription
Before we write a prescription for contact lenses, we need to examine your eyes and make sure you're a good candidate for this kind of vision correction. Dry eye disease, recurring allergies, or blepharitis may rule you out of safe and comfortable contact lens use.
We'll also take some measurements to ensure we get the fit right. Your corneal curvature, pupil and iris size, and tear film will all be examined to determine the best type of lens for your eyes.
Once we've confirmed contact lenses are right for you and double-checked your prescription, we'll set you up with your first trial pair of contacts. We'll teach you how to insert and remove them and how to care for them.
Wear the trial pair for a while and if something doesn't feel right, come back and see us. Your eyes are unique, and it might take a trial or 2 to maximize comfort.
Taking Care of Your Contacts
Your eyes are delicate, vulnerable organs. Whenever you're putting something directly into or onto them, there is a risk of infection or injury. You can minimize the risks by following these contact lens safety tips:
Never share contact lenses with others.
Thoroughly wash your hands before handling your contact lenses.
Do not wear daily contact lenses overnight unless specifically approved by your optometrist.
Do not use any in-eye medications until you've talked to your optometrist.
Follow all instructions for contact lens use.
Never reuse existing contact lens solutions.
Always discard the remaining solution in the case and replace it with fresh solution.
Have regular, comprehensive eye examinations.
Lenses for Every Type of Eye
If you've ever been told you can't wear contact lenses because you aren't a candidate for them, you might just have eyes that are difficult to fit. Come and see us—often, we can assist.
We take the time to measure and fit your eyes and look for contact lenses that will actually work for you. We also carry many specialty contact lenses for a wide variety of prescription needs. Please book your exam with us today and ask what type of lens might benefit you most.
Scleral Lenses
These lenses are often more comfortable and effective for people with conditions like keratoconus or dry eye disease. Slightly larger than a soft contact lens, they vault over the entire cornea and rest comfortably on the white of the eye. This makes them more stable, keeping them from slipping with every blink.
Bifocal Lenses
Those who require bifocals can still experience the freedom of contact lenses. Bifocal contacts work much like bifocal spectacles, offering correction for both distance and close-up tasks.
Come See Us
Visit Us in Pandosy Village District
We're located in Kelowna's Pandosy Village District, across from Raymer Elementary School.
Our Address
#3-2918 Tutt St.

Kelowna

,

BC

V1Y 8Z5
Hours of Operation
Monday

:

8:00 AM

–

5:00 PM

Tuesday

:

8:00 AM

–

5:00 PM

Wednesday

:

8:00 AM

–

5:00 PM

Thursday

:

8:00 AM

–

5:00 PM

Friday

:

8:00 AM

–

5:00 PM

Saturday

:

9:00 AM

–

4:00 PM

Sunday

:

Closed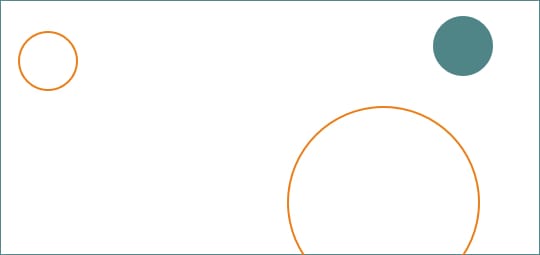 View All Brands